Ánnámáret is Anna Näkkäläjärvi-Länsman, a Sámi musician who lives and whose work is based in Nuorgam, Finland. Ánnámáret's strength as an artist springs from having grown up between two cultures and, thus, in understanding these cultures and their collisions and similarities.
NIEGUID DUOVDAGAT – IMAGINARY LANDSCAPES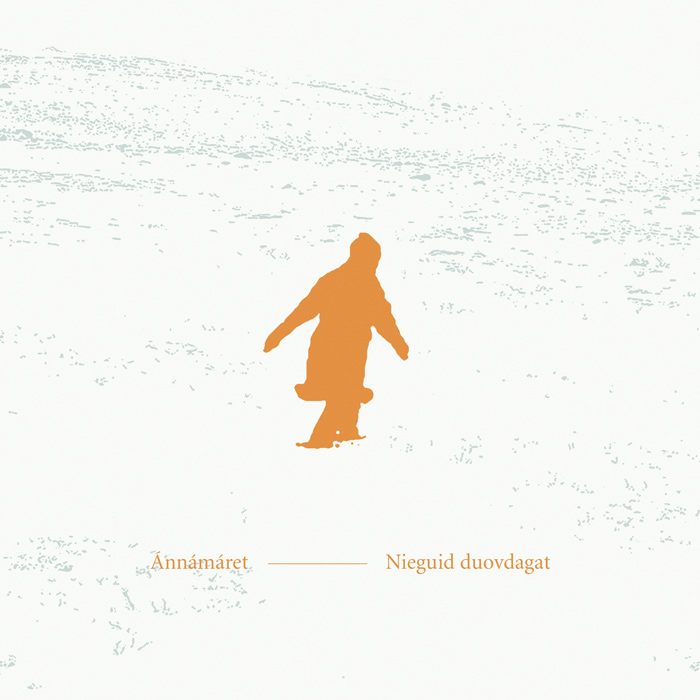 Ánnámáret's new music takes the audience to imaginary fells. Album gains influence from both the rich tradition of joik and the Sami area's lively culture, nature and everyday life, by taking the experiencer to strongly experiential worlds by means of images and music. 
Concert accompanied by video works
Ánnámáret, yoik
Ilkka Heinonen, Finnish bowed lyre (jouhikko)
Turkka Inkilä, live electronics and shakuhachi
Marja Viitahuhta, videos
Nieguid duovdagat – Imaginary Landscapes is an entity (60 minutes) that combines music and moving images. We will happily bring the concert to your event venue. The work is also suitable as part of a festival programme. The Nieguid duovdagat concert can be implemented in a space, where the video publications that are mixed in real-time can be projected behind or above the musicians on to a white screen or other projection surface during the concert. It is possible to give the concert without the video art as well. It is also possible to give the concert as a duo-version as a dialogue between yoik and live-electronics.
| Year | Album | Title | Remarks |
| --- | --- | --- | --- |
| 2011 | LP | Beallječiŋat | |
| 2016 | LP | Gollehelmmot | |
| 2021 | LP | Nieguid duovdagat | |
| 2021 | LP | Čále, Jesus, iežat gova | |