Ailu Valle is a rap artist residing in Enare/Anár, Finnish side of Sápmi. He raps in Northern Sámi, Finnish and English. Valle's style combines technicality and emotion. He raps in protest of the destructive nature of Western culture and emphasises the importance of Indigenous way and understanding of life in his texts. Northern Sámi is Valle's interpreter of heart and emotions, the language of his soul.
HORAGÁLLIS – GOD OF THUNDER
– The holy island of the God of Thunder in Inari has been desecrated as a tourist destination for decades. In the song, we channel his pent-up anger, the artists say. Island of the God of Thunder, Äijih in Enare/Aanaar Sámi, is the most famous Sámi holy place in Finland.
The artists are coming this year with an album that will be the world's first long play in two Sámi languages, Enare Sámi and Northern Sámi. Horagállis is the first single on the album.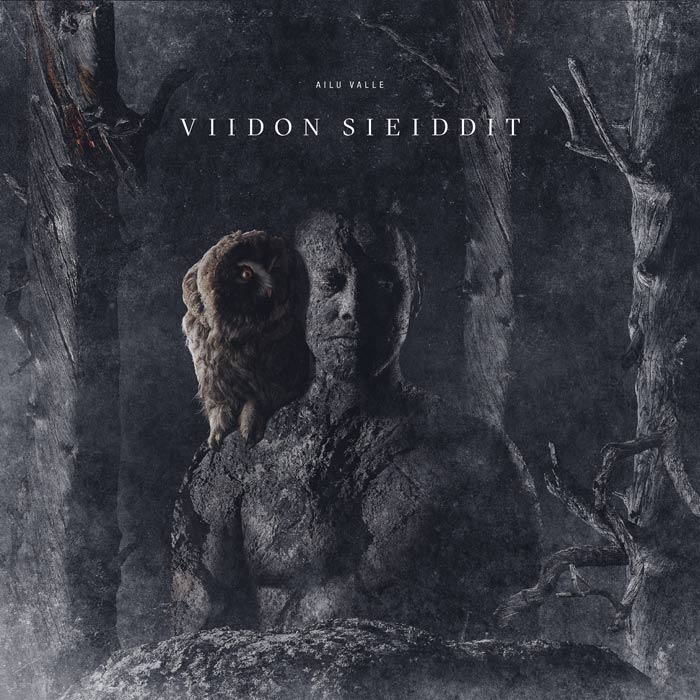 "Viidon sieiddit" album's main theme is the connection with Nature amongst Sámi people in today's world led by economic powers. The album was made as a part of the science and art collaboration project "The New Dimensions of the Sámi Relationship to Nature" (2016-2019). Album consist of 9 rap songs produced by Tatu A, Uyarakq, 169 and Tumma; and 11 soundscapes produced by Sámi-Canadian violinist and sound designer Raquel Rawn. The songs are built around nature samples recorded by Niilo Rasmus from Ohcejohka.
Ailu Valle can be booked to a concert as solo artist, or with DJ Uyarakq or with Trio Boogiemen band. Ailu also performs often with Amoc.
Audience can expect a energetic presence, intense wordplay and head bopping beats when Ailu performs solo or with the DJ. With the band the heavy rock influenced live instrumentation brings raw power but also groovy moments. New songs combined with known classics will leave the audience energized and at the same sprinkled with a bit of knowledge of Sámi way of thinking.
| Year | Release | Title |
| --- | --- | --- |
| 2012 | LP | Dušši dušše duššat |
| 2015 | LP | 7 |
| 2020 | Various artists | Holvut/Howl |
| 2020 | LP | Viidon sieiddit |
| 2020 | Single | Horagállis |